Learn about
Our Development Services
---
We are experts in Web design and Web Development services including eCommerce, Mobile App, Gaming platforms and Corporate website development.
Explore our development services
About Us
Who We Are
---
At K3G Solutions, we are experts for building, integrating, developing, and managing online stores, web applications, mobile-apps, and gaming solutions. We provide cost-effective development resources for Magento, Shopify, Wordpress, HTML/CSS3, Gaming, iOS, and Android applications and more. We are experts in UX/UI design and use the latest tools including Photoshop, Illustrator and Sketch.
Our process and method of managing projects locally, and managing resources globally, provides you the benefits: improved efficiency, saving time and money, and provides repeatable and high-quality services and solutions. Our engagement model includes fixed-project and a dedicated-resource model to align with your requirements.
Our development partner is ISO 9001:2015 certified which is a Quality Management System (QMS) which is internationally recognized as the world's leading quality management standard. Certifications also include ISO 27001:2013 which is an information security standard, administered by the International Standard Organization.
Learn more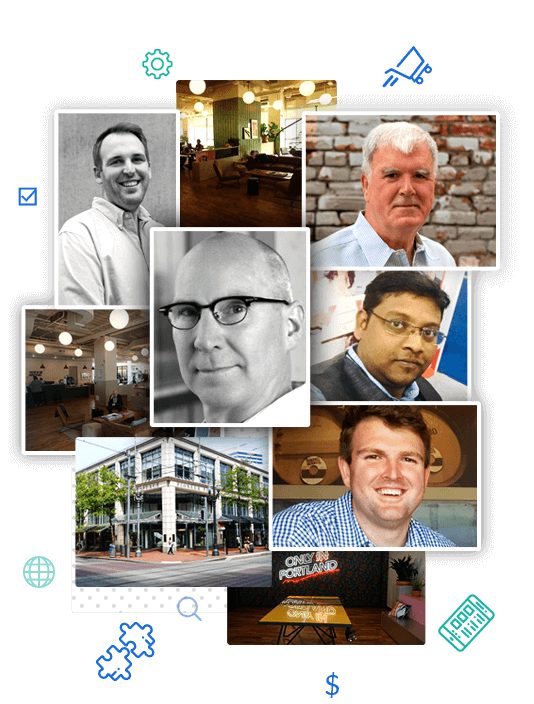 A small sample of our work
Our Portfolio
---
We have highlighted examples of our work here for your quick review.
Take a look at our recent work in Ecommerce, Website, Mobile app and Game Development.
Learn more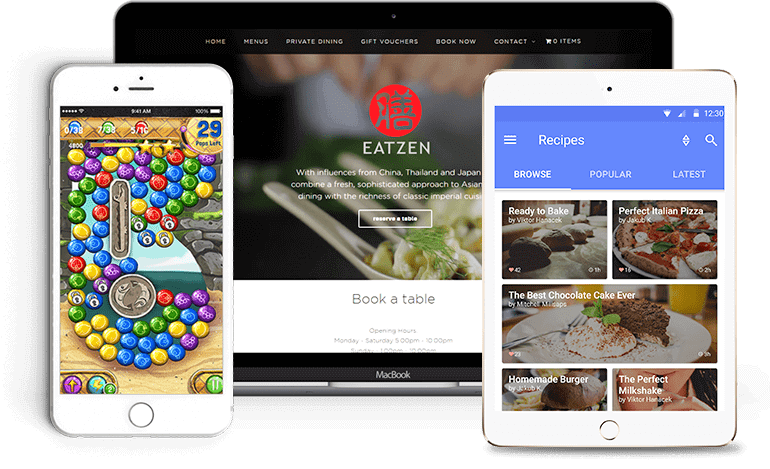 Our testimonials
What They Think About our work
---
Our goal is to provide our customers with a solution that is on time and on budget, your success is our success.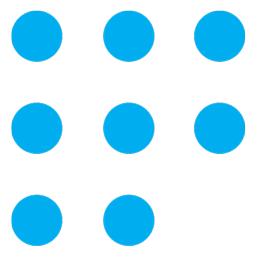 Some Fun Facts
0

Awards won

0

Serious Gamers

0

k Lines of Code

0

Projects Done
Learn about
Scalable, High Quality and Affordable
---
A Software Development Company should be Scalable
We consider an ideal software web development partner in Portland Oregon to be one that can scale, is high quality and affordable. From our experience we know there are many software development shops consisting of 1 to 25 developers. They often have a limited skill set and may be over-committed. They must juggle projects amongst multiple clients. And may have difficulty providing timely ongoing support. Not to mention what may be a vital 24/7 support if needed.
Let's face it, custom software and web development projects are often done for very important clients. And internal business applications. Including website development and design, eCommerce development and mobile app development to name a few. Delays in a project can be very expensive. We all want to avoid this from happening.
Our goal as a software and web development company is to provide solutions to our clients. With High Quality, Timely and Affordable development resources. And always provide ongoing support. This will help our clients achieve their business goals and objectives.
K3G Solutions Provides Scalable, High Quality and Affordable Software Development Resources
If you are a software development manager, marketing manager or business owner in Portland wouldn't you love to have the ability to call upon a high quality and affordable software and web development company? Call us for a key project or even for longer-term support. K3G is here to help you achieve your goals on a Quality, Timely and Affordable basis.
Our off-shore development partner consists of over 180 software development professionals with a variant of skills including website development and design, eCommerce development, mobile app development and gaming development to name a few. These four disciplines represent a rich and varied software development skill set. Read here I want to be a Star to see how big companies take advantage of global resources, now you can too.
From Graphic Design, to Database schema to API development our development team is scalable in both number of resources and software disciplines. Our team is available on a timely basis to take on your entire software development project or augment your current staff. We are also available to offer ongoing support for your current software installations.
Call us for your Next Project
If your project is either small or large. A project that takes two weeks. Or one that takes several months and requires a development team, give us a call. We can provide software developers for marketing companies in Portland, software development companies in Portland and Seattle, video game studios in Portland and Seattle and for business owners in Portland and Seattle
If you want to complete your website design and development or eCommerce design or many other types of projects, give us a call today for a free consultation.
Our thoughts
Latest News
---
We release news and posts about key industry trends and a variety of applications and technologies that we provide for our customers.