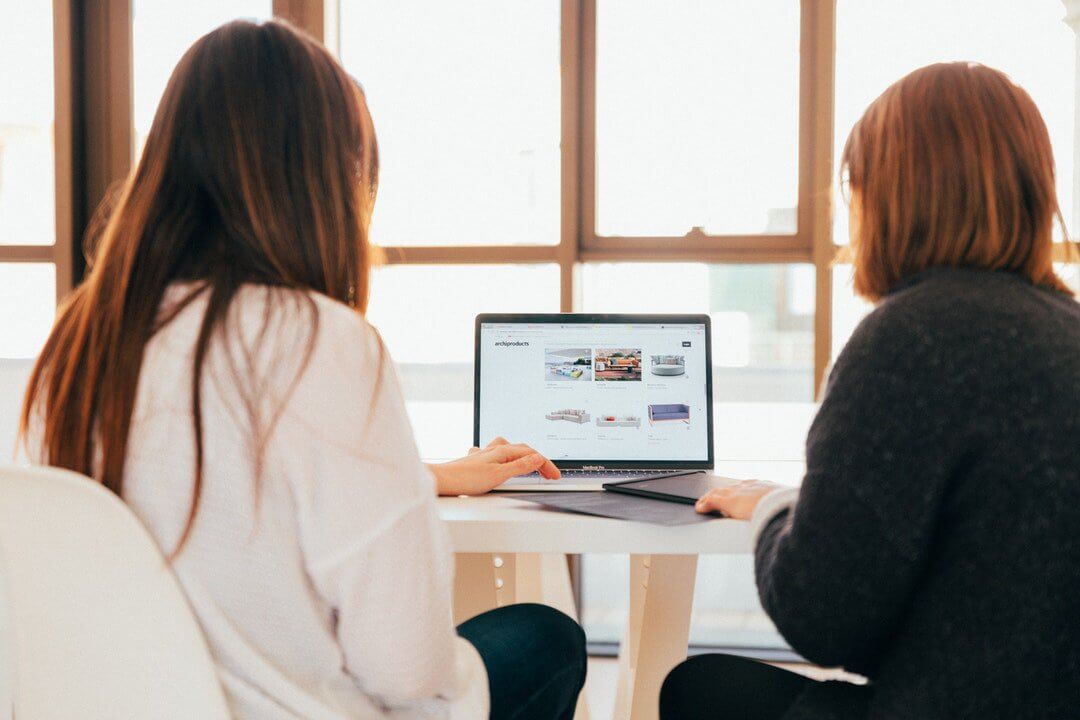 09
Custom Websites for Small Businesses: 10 Top Trending Design Techniques
December 08, 2018
When was the last time you visited a truly stunning website? Can you remember what stood out about it? Maybe it was how easy the navigation had been set up or how interesting and sharp the images were. Maybe your favorite part about the website was the simple check out process or the access you had to live support and customer service solutions.
These are just a few web design elements that can make or break the quality of a website. Web design goes beyond aesthetics and visual appeal; it's crucial to the overall experience each user has when they visit your site.
You can't afford to create average interactions. You need to focus on making your website stand out in the user's mind just like how your favorite websites appeal to you. It's time to join the ranks of high-performing, innovative custom websites.
Here are 10 of the top web design trends to help you do just that!
Moving Elements 
Forget about those stagnant images and say hello to moving elements. Websites for all kinds of different companies are embracing the use of videos and full-screen animations to engage their users. The most common use of moving elements is on a website's homepage or "About Us" page. Videos play as soon as the page loads in order to grasp a user's attention and tell them a little more about the site they're on. These visuals may have sound, or they can be silent; the main objective is to make sure they can hook the visitor's interest immediately.
Custom Illustrations 
Just as it's important to use custom images and videos, graphic design elements should also be placed onto your company's website. There's nothing impressive about generic illustrations. Investing in the use of custom illustrations, on the other hand, enhances the entire look and feel of your website. They support the photos and videos you've added to your landing pages and makes the user experience even more memorable.
Animations 
Up next on the list of trending design techniques is the use of animations. The moving elements you use don't necessarily have to be large, full-page visuals. They can also be smaller, more focused animations.  Don't be afraid to have some fun with this design element. You may choose to add animations to your site as users scroll up and down a page. Or, you might want to create small reactions on buttons and commands as a user clicks on different page elements.
Microinteractions 
When animations activate in response to a user's command, it's called a microinteraction. This takes the user experience one step further. Microinteractions make a user feel like they're engaging with something other than their computer screen. They'll feel a stronger connection to your brand as they browse through your site. More so, the change in animations will give each visitor a sense of control as they browse.
Hamburger Menus   
Think back a few years to when custom websites were still adjusting to mobile platforms and becoming more popular. The standard form of site navigation was to set up landing pages horizontally across the top of the screen. Users would then have to scroll to the top of the page to move from one page to the other.  Things are a little different now. More and more companies are using hamburger menus to set up their users' navigation experience. A hamburger menu is basically a pop-out menu. Users click on a small icon that reveals a drop-down list of all the pages on your site. This has been popular on mobile platforms for a little while now, and desktops are just starting to adapt to it.
Detailed Photography 
This web design trend applies to all companies, but it's particularly important for eCommerce sites to start using. Detailed photography helps users see every angle of the products on your website. It gives them a better idea of the size, texture, and functions of whatever they're about to purchase. Such detail makes a user feel like they're in a store holding and touching the actual product. It gives them the best idea of what a product is like that they can get from behind a screen.
Social Proof 
"Social Proof" is basically a web design term for testimonials and reviews. Instead of having one page of testimonials, the social proof design incorporates different user quotes into the various pages of your custom website. This is a great design element to use if you have a lot of white space to fill. It's smart whether you sell products or services, and it helps build and express your authority within your industry.
Asymmetry 
Asymmetric web design puts the major elements of a page off to the side. Instead of being perfectly centered or taking up the whole screen, asymmetry pushes things either all the way to the left or right of the screen. This one simple shift makes a big difference. It's something that users don't expect, and it creates more texture on your landing pages. This goes for all kinds of websites – eCommerce, educational websites, blogs, and more.
Flat Design 
Flat web design avoids overlays and creates a minimalistic feel. It aims to be chic and classic rather than busy and overwhelming. It's anything but boring, though. The use of flat design works amazingly well for online stores who want to showcase every single product in a clear, impressive manner. It's an interesting spin to put on a home page that you want to be captivating and impressive, but without trying too hard.
Geometric Layers
Geometric layers are basically the opposite of flat design. This approach encourages overlays and aims to create more texture than a landing page would traditionally have. Custom web designers do this by mixing together different polygonal shapes like squares, rectangles, and triangles. Circles and abstract shapes may be used as well.
How to Stand Out Among Other Custom Websites 
It's one thing to understand what custom websites are doing to get users' attention right now, and another to use these trends to make your own website stand out. You have to be willing to take a few risks and push the boundaries. The more you think outside the box and find ways to reinvent current design trends, the more your custom website will stand out.
Not sure where to start? Don't worry – you don't have to transform your website on your own. Click here to discover everything our team can do for you.