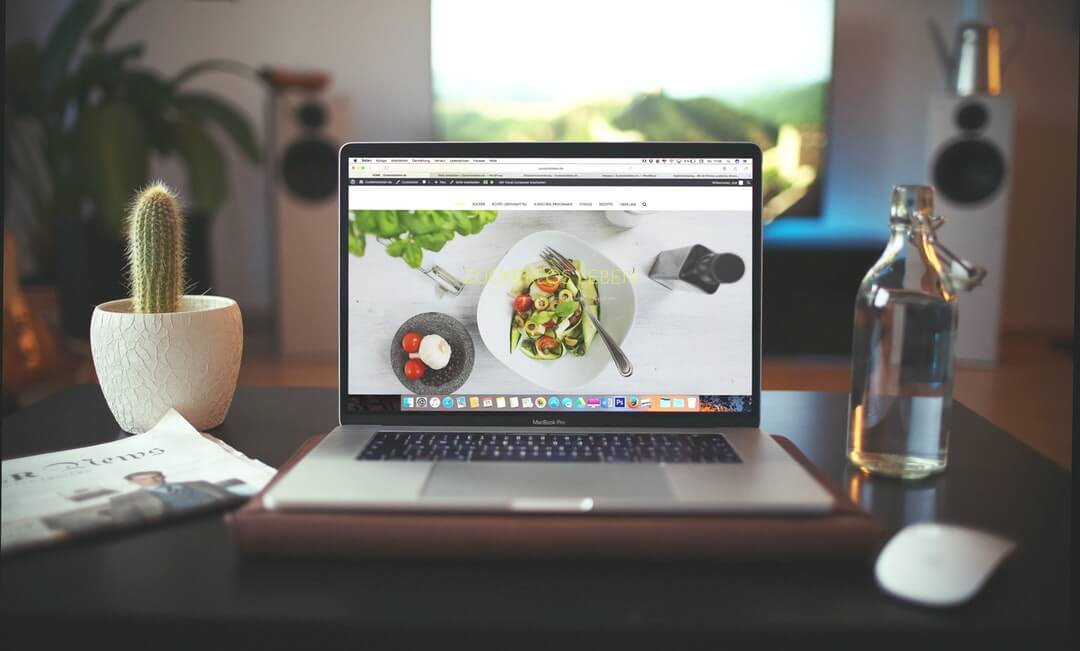 14
How to Choose a Web Development Firm in Portland
October 31, 2018
There are 200 million websites online right now. A business owner's mission, whether they're based in Portland, Oregon or anywhere else in the United States is to compete with that massive pool of competition and rise above it to capture an increasingly hard to engage consumer.  So how then, can a business create a website that exceeds modern expectations and ultimately converts web traffic into paying customers?
There are a lot of answers to that question, but the first thing organizations will want to do is to hire an excellent web development firm.
Picking the right company to trust your development needs to can be a challenge given the number of agencies that are out there. The aim with this article is to give organizations guidance on what to look for in a Portland web development partner so they can bring on the best possible one.
Keep Searches Local
If a business is based in Portland, they're going to want to look for a Portland-based web developer. A lot of companies will outsource their development needs to offshores agencies or domestic agencies that are far away from their business.  The issue with that is the further a development agency is from their client, the harder it gets to create something outstanding.  Therefore at K3G, we provide the perfect balance, that is both cost effective and high quality through our Manage locally and develop globally initiative.
A website is an extension into a business' local community. Having a development agency that understands that community is imperative
Talk to Local Businesses
One of the best ways to find Portland-based web development teams is to talk to Portland-based businesses who have impressive websites.  Asking questions like, "What development firm did you use?" and "Was the process of getting the product you ended up with simple?" can help companies create a solid development firm shortlist.
Take to the Internet
After exhausting local business contacts, companies who are looking to hire a development firm can do topical research online to further build out their list of prospects.  Websites like Yelp and Facebook are good places to start. Searching terms like "Portland web development" on Google is another way to find local agencies you can engage.
Assess Services
Once a shortlist of firms is in place, it's time to start assessing what services they offer.  Do they just do web development? Do they offer additional products like eCommerce support, mobile app development, and more?
The more services an agency offers, the more confident a company can be in their agency's ability to grow with their business.
Consider Portfolios
One of the best ways to determine a development team's competency is to see the work they've done in the past.  Start by assessing an agency's website. If it looks good and functions well both on desktop and mobile devices, companies can move on to assessing an agency's portfolio.
Most web development agencies will have their portfolio on their website. If they don't, agencies can direct inquiring companies to their past work upon request.  Any agency that is not willing to share their previous work is best avoided.
Compare Prices
Cost will always be a consideration when it comes to bringing on a Portland web development team. When comparing the cost of multiple agencies, it's important to note that the lowest price does not mean the best value.  A cut-rate agency can offer businesses low prices but the products they produce are similarly cut-rate.
To make sure their website is built to stand out amidst today's online clutter, businesses should stay away from too good to be true pricing and instead look for a fair rate and a quality product.
Understand a Firm's Timeline
A successful web development firm will usually have projects that are already in their pipeline. That's why it's important to get a sense upfront of how soon they'll be able to start on and finish a new project  If a company and their firm aren't on the same page in regard to timelines, expectations can be negatively shattered, and products can be rushed to finish which can lead to the creation of a subpar website.
Know Who Will Actually Be Working on the Site
Many firms allocate low priority work to junior staff members or even interns. Some outsource the bulk of their development work to freelancers.  Whatever the production workflow is of a development firm on a company's shortlist, it's important that all parties are comfortable with the arrangement so that there are no surprises later down the line.
Understand How the Site Will be Built
Some development firms will build a site completely from scratch leveraging HTML, CSS, JavaScript, etc. While beautiful custom sites can be created wholly by hand-coding, some organizations will prefer that sites are built on platforms that allow them to manage their own site once the project is complete.  That's why businesses may request that their websites get built through content management systems like WordPress, Joomla! and the like.
Knowing whether a development firm is comfortable with those requests is an important consideration.
Wrapping Up How to Choose a Portland Web Development Firm
Leveraging the above considerations, a business looking for a Portland web development firm should confidently be able to filter through their options and pick an agency that can best meet their expectations.
A website is integral to the success of businesses in today's digital-focused economy. K3G Solutions understands what's expected by consumers and helps companies exceed their standards by creating sophisticated websites, mobile applications, and more.
Learn more about the web development products offered by K3G or request a development quote today!