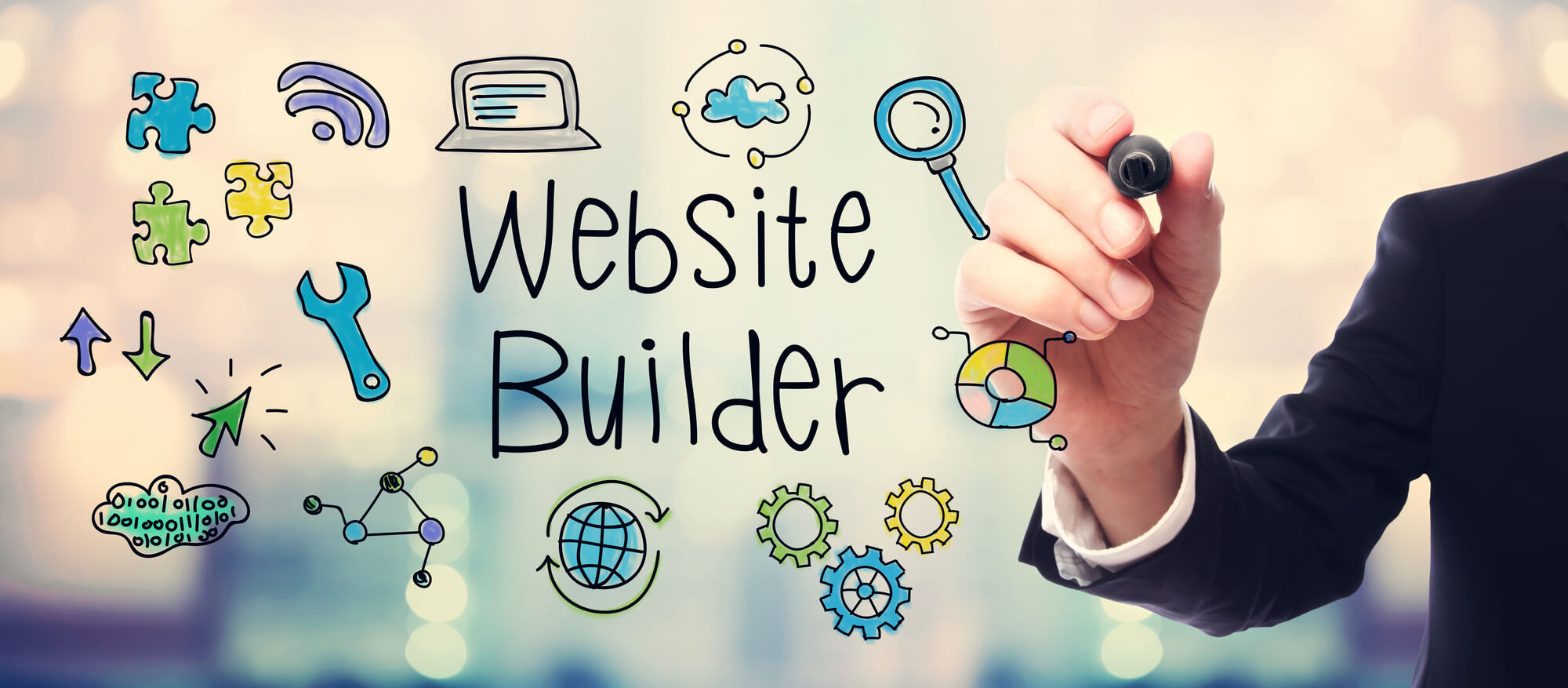 05
The Best E-Commerce Website Builders for Portland Entrepreneurs
February 04, 2019
Are you looking to build your own e-commerce website?
E-commerce is one of the biggest markets of today. With worldwide sales expected to hit $4.87 trillion by 2021, it represents a tremendous growth opportunity for every internet entrepreneur. However, not everything will be that easy with that big a prize on the line.
First, you will need to learn how to build your own website. Looking for the best e-commerce website builder is important. This is because to set yourself apart from the rest of the e-commerce sites, you'll need to add your own personal touch to it.
Doing this defines your website, which is key to gaining brand recognition and returning customers. So, today, we're going to go over some of the most popular e-commerce website builders available online. Read on to find which builder is best for you.
Wix
If you're just starting off as a new internet entrepreneur in Portland Oregon, you're likely getting used to learning the technologies around e-commerce. So, opening a small online store may be the best move for you right now. Wix is one of the best e-commerce site builders for beginners. Wix offers you a great starter pack for an amazing value. You can find everything you need to grab a basic understanding of how e-commerce builders work in their "Business Basic" pack. In this pack, you will learn how you can accept payments both online and offline, and you'll learn how you can stock your items.
What's great about Wix is that you can transition from learning how to run a basic e-commerce website to running a full-functioning one without much trouble. If you find that you like how Wix works, you can upgrade to their other packs for more features.Their "Business Unlimited" pack offers e-mail services. This is a great pack to use if you find that your local business in Portland, Oregon is going well. It will help you spread the word about your store to improve your business further.
Meanwhile, in their "Business VIP" pack, you get access to their VIP support. Here, you can ask for help with things you want answers to. You can also ask for assistance for other things like order and package tracking.The best part is that none of their packs go beyond $40. So, you'll be getting your money's worth if you opt for Wix.
SquareSpace
SquareSpace was already a popular and successful website builder in the past. It's only in recent times that it added an e-commerce feature to its functionality. The question now is if it's worth your time to get to know this new feature.
Adding an online shop to your SquareSpace website isn't as easy as with other tools. This is because SquareSpace works in a different way than other website builder. It compensates for it though by offering a tutorial on how you can use its e-commerce feature. SquareSpace also offers some templates you can use to build your shop. All these templates follow responsive web design. This means that your website will be fully compatible with mobile users. This is important to note since most of the internet's population is trending toward' s mobile devices. Which increases the probability that your local online ecommerce shop in Portland, Oregon will be more likely to generate income.
SquareSpace also features "integrations" on its website. They are the website's version of plugins. Regardless of what they're called, this is important so you can customize your website.These integrations give you the ability to tailor your e-commerce website the way you wish. It also gives your customers a better user experience while they're on your website. A lot of these add-ons make shopping on their website easier, like a comment system integration that allows your customers to interact with you in real time.
BigCommerce
This retail website builder is more for those with a big budget and bigger goals in mind. BigCommerce is a versatile tool that allows you to overcome e-commerce's biggest challenges. This website builder offers lots of features, but it has a big price that matches its services.
BigCommerce is one of the most expensive builders available online. However, just one of its key features makes up for its steep price. Unlike many e-commerce builders, BigCommerce doesn't charge you any transaction fee. This helps save you a lot of money downstream. It is important if you offer a lot of items with low prices and small bundles. BigCommerce also allows you to have a lot of variants of your products on display in the local Portland, Oregon market. So, there is no limit to the number of variants you can post if you use this website builder. Doing this is easy and the system is quite lenient on what you add as variants.
Another reason why BigCommerce is a successful website builder is because of its SEO features. BigCommerce allows you to go in-depth with your SEO settings. You can edit things like your meta title and description when you're using the BigCommerce platform.
Shopify
If you're looking at website builders for online shops, you may have come across Shopify more than once. This is because many people consider Shopify to be the best website builder there is. This is because even for newbies, Shopify's system is easy to comprehend.
Using Shopify will make building an e-commerce site feel natural and fluid. Shopify also handles most of the technical work. So, there's more time for you to relax with it than with other website builders.
It also offers the greatest number of themes among e-commerce builders. All their themes are fully responsive and compatible with mobile devices.
It's also an amazing builder to start off with. Shopify can help you scale your business from the ground up, but what if you don't know how to do that? There's no reason to worry, Shopify's community has your back. Being the most popular online shop builder, Shopify has a lot of active users online all the time, especially in Portland, Oregon. You will be able to ask any web developer for help with anything anytime you wish.
Get Started Today
Jump aboard the e-commerce bandwagon today! With the help of our list above, you will have no problem selecting the best e-commerce website builder that's right for you. So, what are you waiting for? Create your own custom website and sell your products online without delay.
Need help developing your website? Contact us here, and we'll get in touch with you as soon as we can!